Shahpur Jat is a glittering 'Urban Village' located amidst the chaos and hustle bustle of South Delhi. 'Urban Village', the adjective itself sounds contrasting and from there everything you notice in the village is contrasting. From lifestyle, to colours, textures and even economic patterns.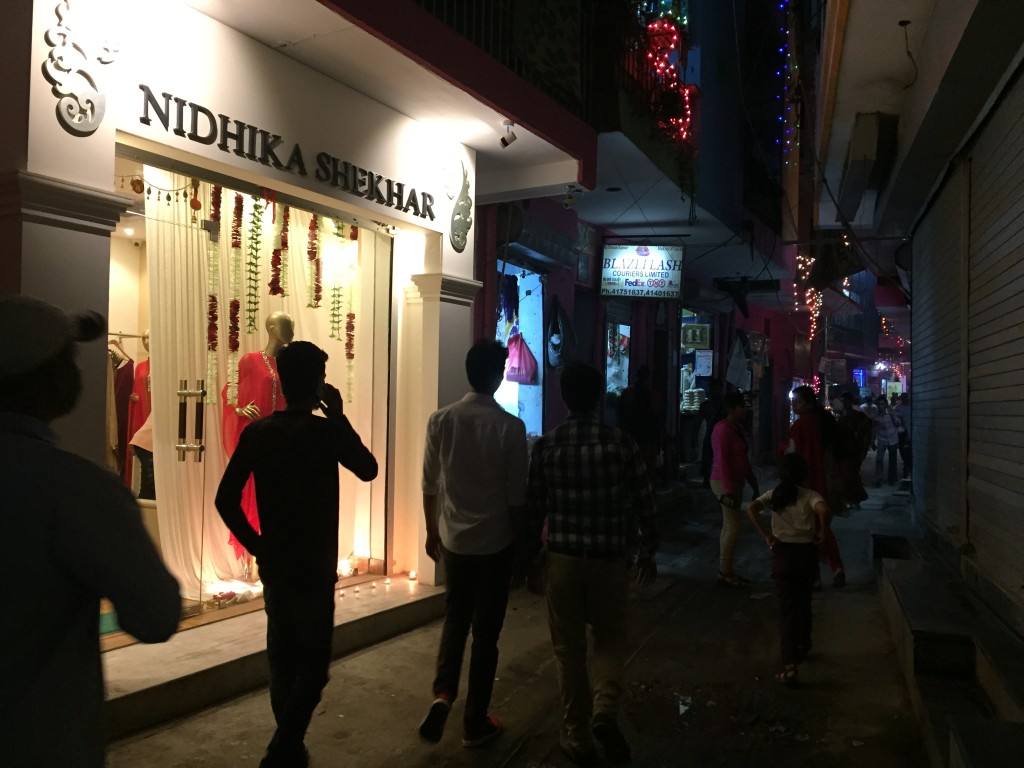 I have been there once before for a little while, when I had to meet an architect friend who also had a boutique there. The village appealed to me on my first visit itself and I left the place, promising myself that I would return soon.
I did it a few days ago with an intention to look at everything around carefully and from an Urban Design perspective.
It is right to call it an Urban Village, because there is an almost equal division in the class of the population living there.  Villagers own the properties and Urbane (Elite class) lease them for their boutiques, studios and cafes. If it gives an impression that the properties are available cheap at Shahpur Jat Village, you are wrong. A tiny boutique measuring about 30 Sq.M. would cost  somewhere around seventy thousand Indian rupees per month.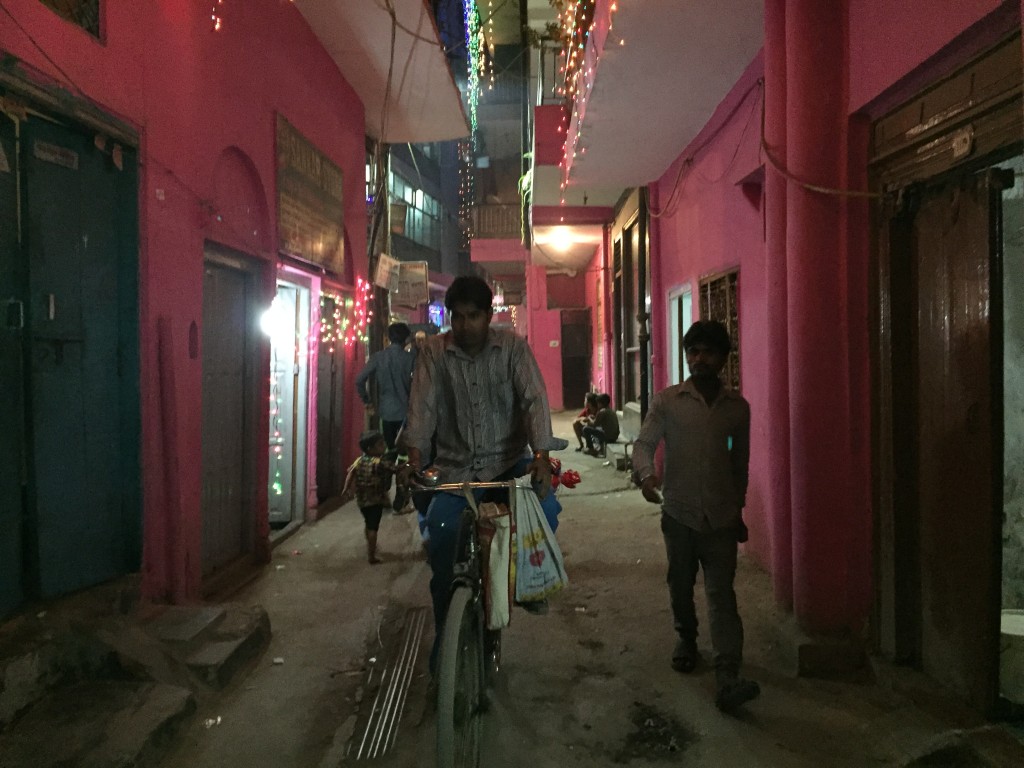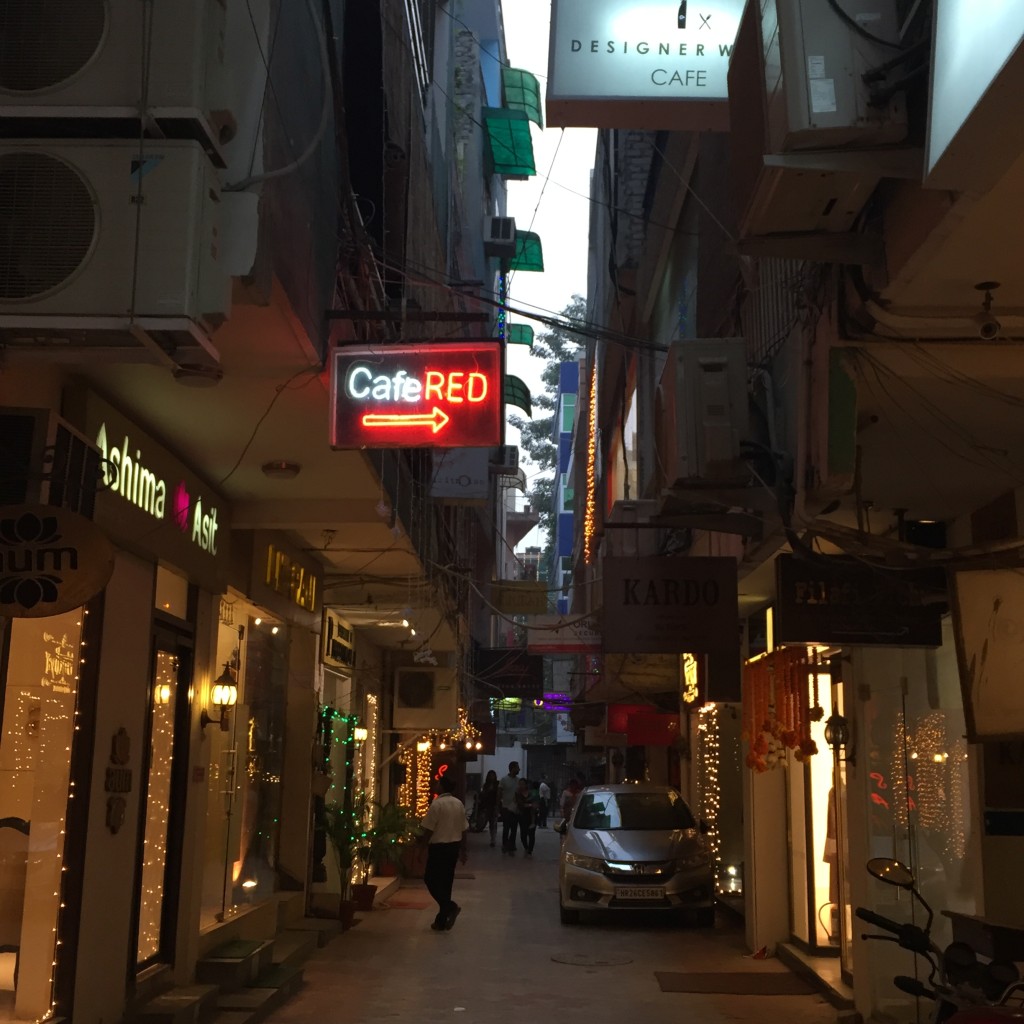 From the entrance to the village, it would appear that the village holds an equal importance that of the ASIAD games Village. Yes, for elite class it is an important place to own boutiques, studios and cafes and also for visitors from the same class. Shahpur Jat is a charming network of narrow and meandering lanes, which would make it difficult for cars to enter. Hence, much of it is workable and provides a marvelous opportunity to look around from human eye level.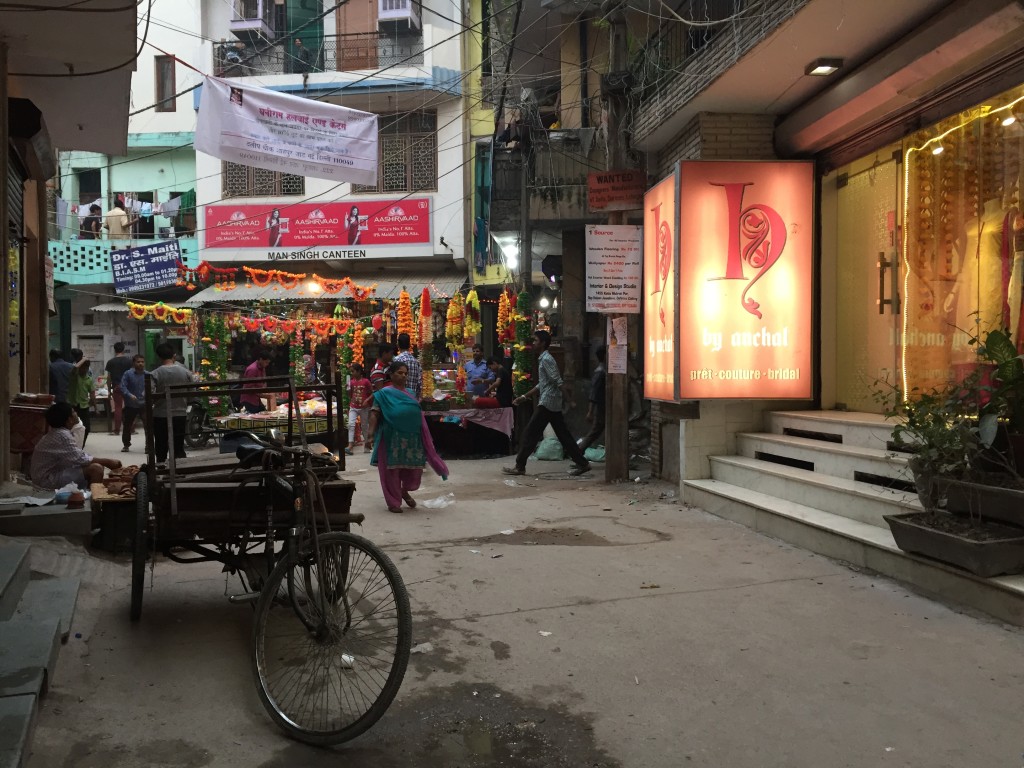 One would notice a contrasting texture of glass facades and unkempt brick fronts of houses. It doesn't end there. Visuals continue to be a feast of contrasting elements like small grocery shops abutting a high end cafe and villagers roaming around freely on narrow paths sporting designer studios on either side.
Many small businesses, like tailoring shops and dyeing are distinctively visible within the same cone of vision that includes high end boutiques and showrooms.
I happen to chit chat with a local person there, who should be in his late twenties. He shared that he doesn't really do anything for living. All his income comes from the rent that he receives from the boutique owners there. One would wonder, what value these young people with no real work to do, are adding to the society?
However, these contrasting cultures in the village have not done any harm to the harmonious life people are living. On the contrary, the contrast has led to a vibrant 'rurban' set up which portrays a glorious example of co-existence.